(Sturgeon Bay, WI)—January 31, 2020—The Miller Art Museum in downtown Sturgeon Bay is pleased to announce the first event of the museum's 2020 Second Thursday Program Series, which kicks off a new year of free public programming; an artist talk by Baileys Harbor textile artist Susan Hoffmann is scheduled for 10:30 a.m. Thursday, February 13. The event will take place in the main gallery of the museum and is free and open to the public.
Hoffmann's talk will complement the Museum's current exhibition, Textile Tableau: An Exploration of Painting with Fiber, which features the work of eight contemporary artists, Hoffmann included, and focuses specifically on artists who are usurping the use of paint by incorporating the methodologies and canons of painting as starting points for a greater exploration into fiber work.
(Sturgeon Bay, WI)—November 13, 2018—The Miller Art Museum is pleased to announce the award winners from the 43d Juried Annual Exhibition. Every year the Miller Art Museum invites artists 18 years of age and older to submit up to two works in two-dimensional media for consideration in this competitive exhibition. Artists from Door County and the surrounding five counties (Sheboygan, Brown, Kewaunee, Manitowoc, and Oconto) are invited to submit works.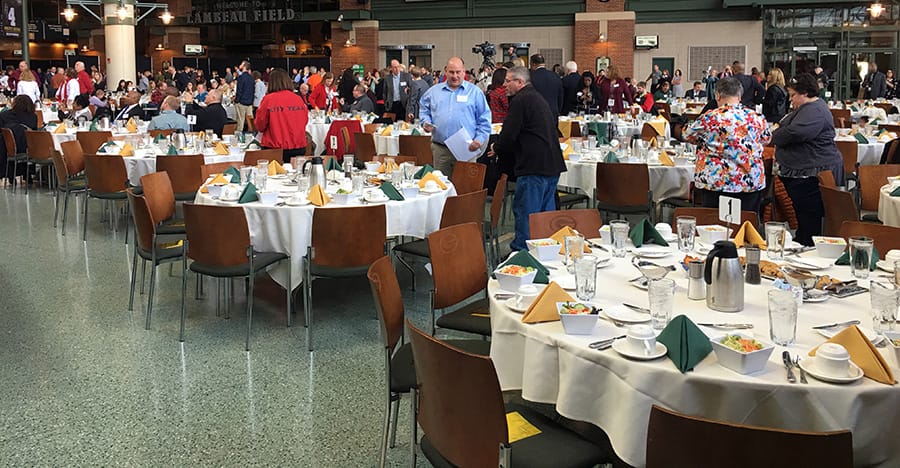 (Sturgeon Bay, WI)—December 7, 2018—The Miller Art Museum in downtown Sturgeon Bay today announced that it is a recipient a 2018 Green Bay Packers Foundation grant. The Foundation on Wednesday awarded $800,000 to 230 civic and charitable groups throughout the state of Wisconsin. This grant will support the Community Mural Project, a public art project in the city of Sturgeon Bay.