Volunteering
Volunteers create the core—the heart—of the museum! At present, there are more than 125 individuals actively serving in areas ranging from exhibit installation to docents, museum attendants. To serve the museum with a gift of time, click here to download a volunteer application.
Sustaining Membership
Sustaining members provide the largest piece of funding with monthly recurring or annual one-time gifts ranging from $50 - $25,000. Click here to download a donation form or use the portal at right to make a gift today.
Sponsorship
We would love to develop a partnership with individuals, businesses and coporations in our community who share our vision of a thriving cultural community in Sturgeon Bay and our broader community of Door County. Exhibition sponsorship gifts help to underwrite the curatorial, educational and marketing costs associated with presenting—either in person or virtually—the creative and high-quality shows and events that the Miller has become known for, which thousands of museum patrons near and far experience and enjoy annually. Exhibition sponsorship has, and continues to be, central to our operations at the Miller Art Museum, enabling us to proudly present exhibitions as varied and diverse as the visitors who pass through our doors. To learn more about exhibition sponsorship, please contact Executive Director Elizabeth Meissner-Gigstead at 920.746.0707.
Planned Giving & Gifts to the Endowment
Many give bequests of art work for the Permanent Collection, leave estate gifts in their will, or donate appreciated securities or IRA's.
Museum Store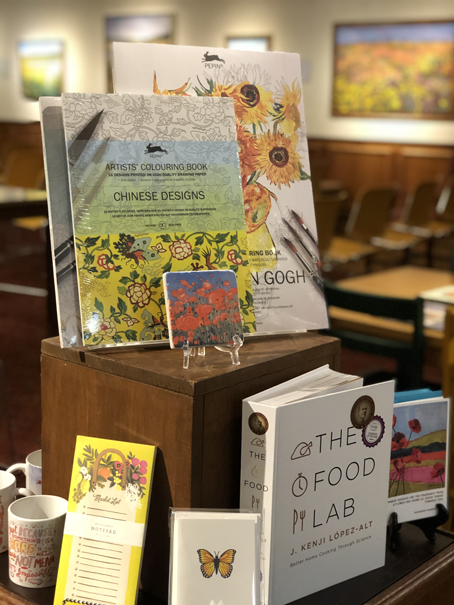 Visit the Museum Store to browse a diverse selection of artful gifts from books, paper goods, jewelry, artisan crafts, kids' items, and unique gifts! To shop online click here. Collection-inspired and branded museum merchandise as well as Gerhard CF Miller books are sure to please the museum-goer with something unique to remember their visit.