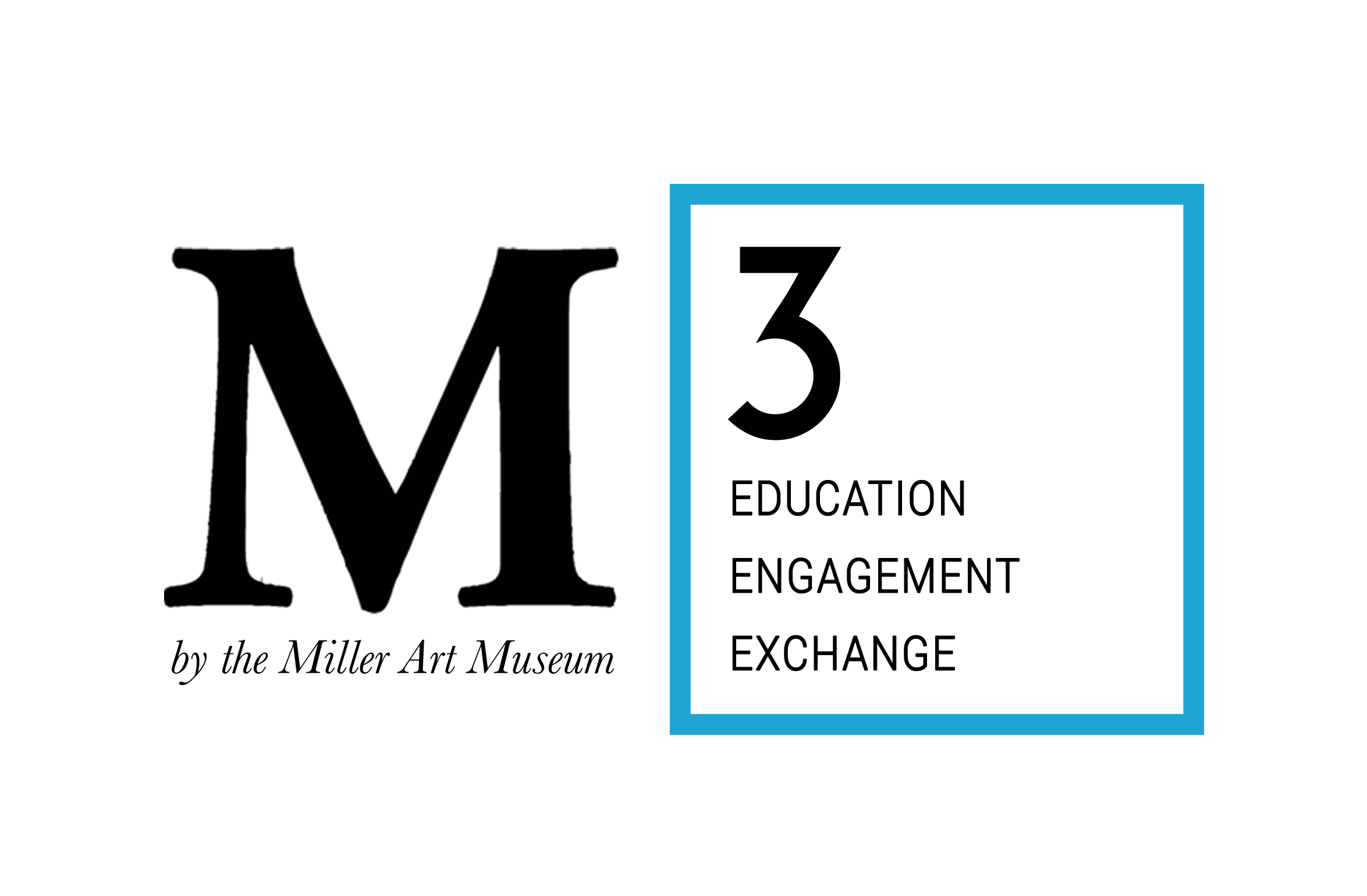 March 11, 2022—The Miller Art Museum has announced plans for the launch of a satellite education space in downtown Sturgeon Bay called M3—the three signifying the core pillars of education, engagement and exchange—which will be housed in the former Healthy Way Market space at 142 S. 3rd Avenue. The new venue will provide an active education space for the visual arts that invites engagement, conversation and creative exchange. Centrally, it will serve as a multifunctional community art space with myriad opportunities to foster creative thinking, ignite creativity, and encourage experimentation and dialogue.
"One of the challenges we face in our existing facility is the lack of appropriate space to conduct hands-on programming," says Elizabeth Meissner-Gigstead, executive director. "The addition of dedicated education staff this past fall coupled with the acquisition of adjacent space will allow the museum to build on its longstanding commitment to the visual arts and artists of our Door Peninsula community by expanding our capacity to serve."
A series of special events will begin to pop up throughout the year beginning in late March with an inaugural hands-on workshop featuring Sturgeon Bay artist Seth Taylor. Taylor is a picture book author, illustrator, and painter who has spent the past thirty years honing his craft with master artists throughout Asia; through these experiences he has cultivated a unique approach to image making using bold brushwork and delicate ink gradients.
"The Miller has played a central role in the development of the careers of visual artists on the Peninsula since its inception; it has and continues to inspire, challenge and stimulate our community," Gigstead continued. "The launch of M3 paves the way for opportunity and our desire to build—from a solid and strong foundation historically speaking—an institution that's more relevant and engaging."
Sturgeon Bay's Miller Art Museum is home to the world's largest public collection of artworks by museum founder Gerhard CF Miller, a locally beloved but nationally recognized artist and, historically, the most influential artist Wisconsin's Door Peninsula has known. Miller led a distinguished art career that afforded him membership in the prestigious American Watercolor Society, the National Audubon Society, Wisconsin Watercolor Society, and Wisconsin Painters and Sculptors organization and myriad exhibition opportunities, including at the Metropolitan Museum of Art in New York in 1966. Miller was an energetic, generous, comical and endlessly creative individual whose creative spirit lives on today through the art museum he gifted to the Door County community in 1975. Through extensive travel Gerhard brought the world, one painting at a time, to Sturgeon Bay and through his artwork brought the beauty of Door County to the world.
"It is in this adventurous spirit that the Miller Art Museum embarks on a new chapter in its history with education at the forefront of these efforts. We seek to awaken his spirit and breathe new life upon his extraordinary ability to inspire a community through art," Gigstead concluded.
For more information about the Miller Art Museum, to become a member or to support the museum's work, visit www.millerartmuseum.org.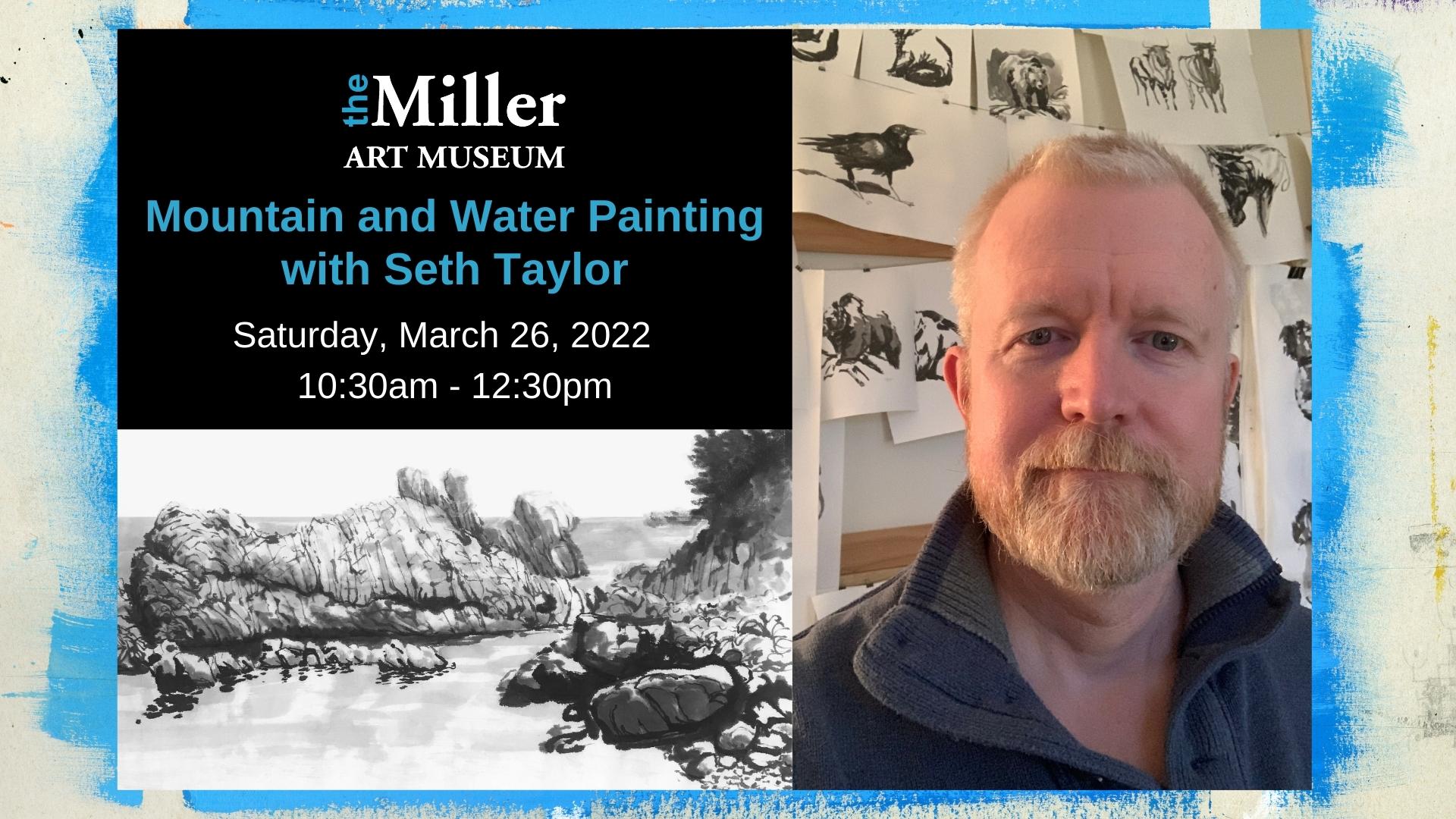 Workshop Information
MOUNTAIN WATER PAINTING WITH SETH TAYLOR
Saturday, March 26, 2022: 10:30 a.m. – 12:30 p.m.
$55 for members and $65 for non-members. Please call the museum for details or CLICK HERE TO REGISTER.