The Miller Art Museum will host a free, public artist reception featuring exhibiting artists Robert David Jinkins and Lee Mothes in conjunction with current exhibitions Horizon Line and Oceans and Beaches. The event will take place from 5:30 – 7 pm on Friday, March 3, and will be preceded by an in-depth conversation between Jinkins and Curator Helen del Guidice in The Studio Door from 4 – 5 pm. An audience Q&A will follow the conversation. Both events are free to attend and light refreshments will be served. Music during the reception will be provided by Craig Schultz.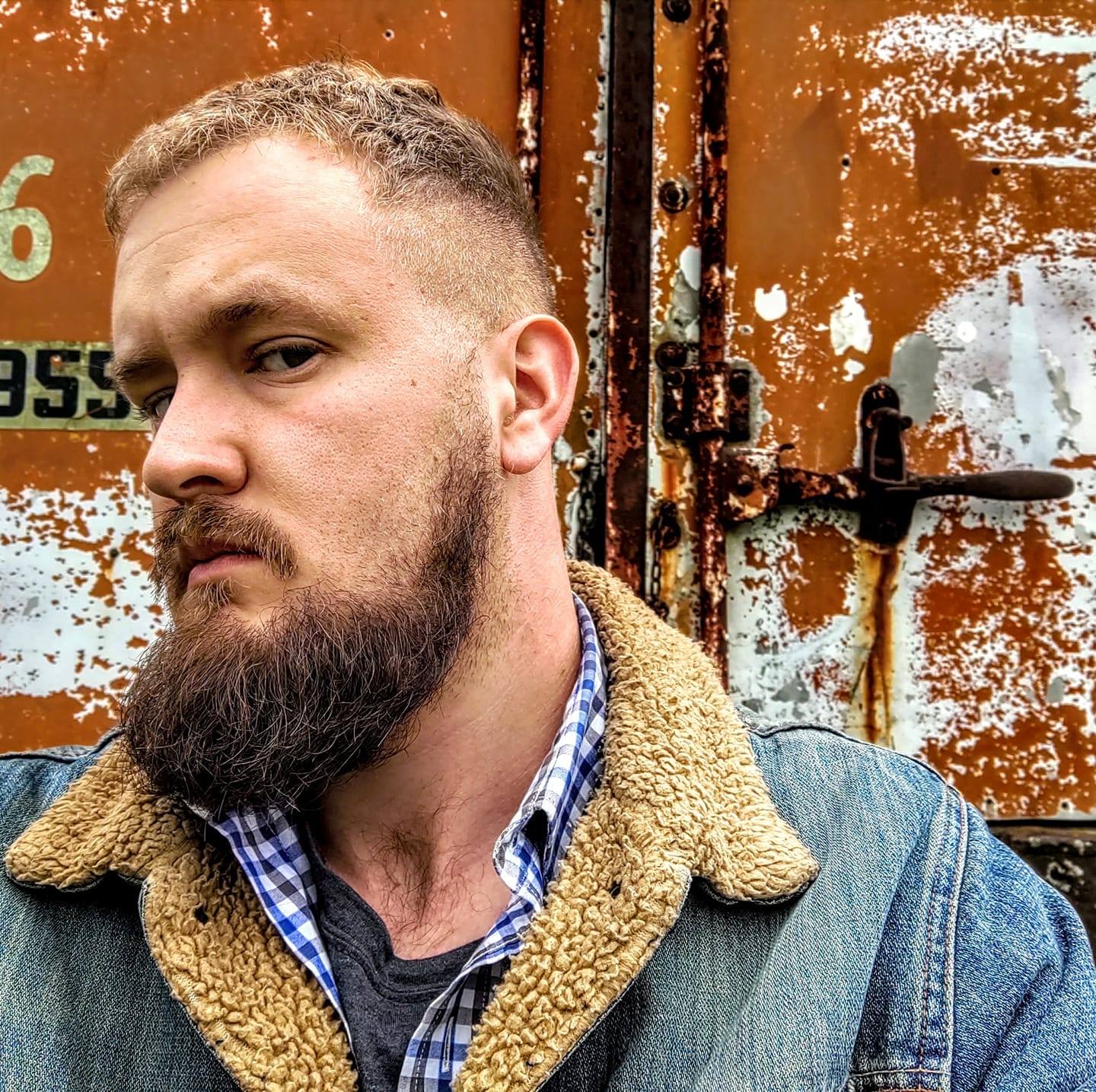 Robert David Jinkins, a portrait of the artist next to his mixed media acrylic work, Harvesting the Winter Wheat.
The Studio Door will provide guests with a behind-the-scenes look at Horizon Line. Curator Helen del Guidice will discuss with Jinkins his philosophies, worldviews, and artistic practice behind the creation of the 17 large-scale paintings on display that the artist describes as "…A eulogy, in a traditional sense, to the inevitable passage of time, exploration of place, and an investigation of personal intergenerational narratives.
Jinkins, who is a Wisconsin native holding a bachelor's degree in art from the University of Wisconsin Platteville and a master's in fine art from Iowa State University, writes of his work, "… My pieces are labor intensive and take months to create—using an Apelles-inspired palette of natural earth tones, I use fine-hatching in graphite or delicate washes of acrylic, glazes of inks, traditional acrylics, and hand-mixed paints utilizing potters' pigments to create meticulous works..."
The artist's panoramic, striking rural landscapes, inhabited by formidable characters, are depicted in a combination of American Regionalism and Surrealism, illustrating the artist's admiration and reverence for his ancestral land. "The paintings are less idyllic and more forthright, about the rural environment and its proximity to life and death. Jinkins connects the perimeters of the paintings as an object to the panoramic storytelling, through long panels, diptychs, and triptychs, which provides the viewer a visceral sense of place," says del Guidice. The exhibition is the first major museum exhibition for the artist.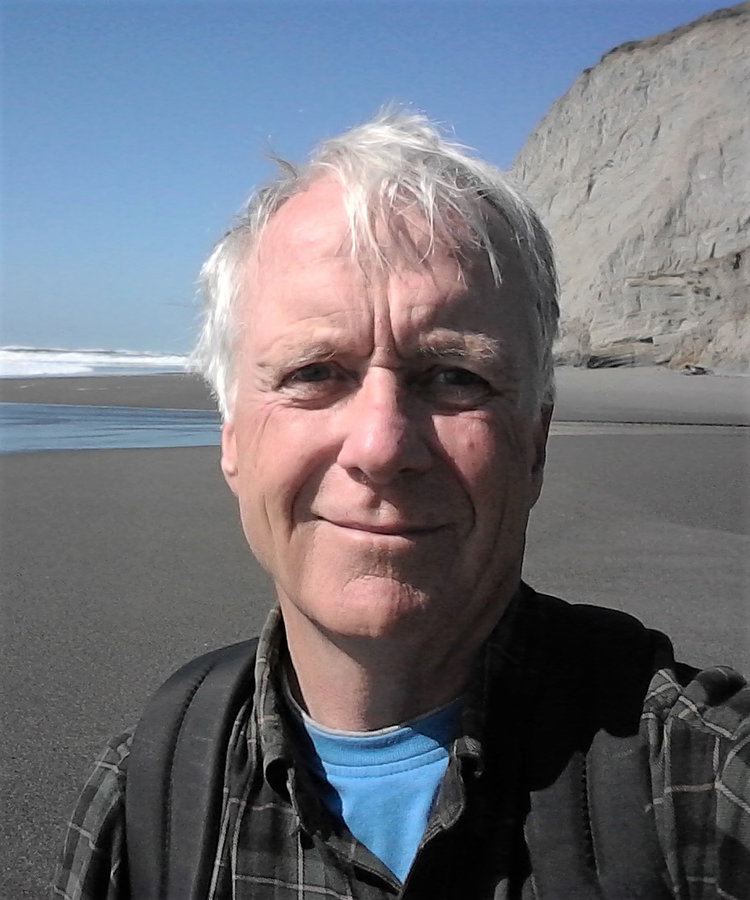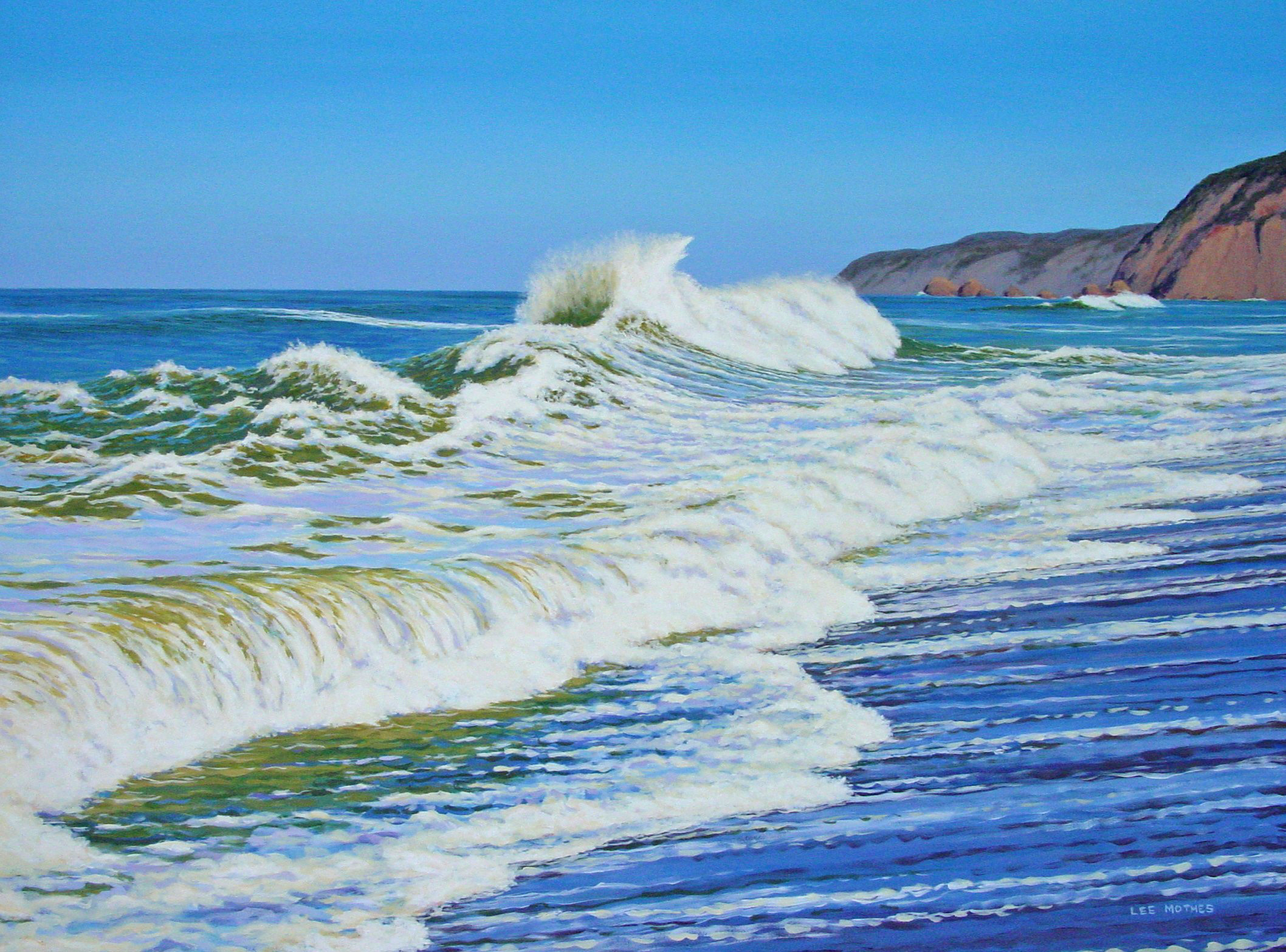 Lee Mothes, a portrait of the artist next to his acrylic work, Pacifica Morning.
Horizon Line and Oceans and Beaches are supported, in part, by Barb and Mike Madden and a grant from the Wisconsin Arts Board with funds from the State of Wisconsin and the National Endowment for the Arts. The exhibitions will be on display at the Miller Art Museum, located inside the Door County Library's Sturgeon Bay Branch at 107 S. 4th Avenue through Monday, April 3, 2023. Hours are Mondays 10 am – 7 pm and Tuesday through Saturday 10 am – 5 pm. Closed Sunday. Admission is free but freewill donations are welcomed and encouraged; an elevator is available to access galleries on the Ruth Morton Miller Mezzanine. For more information call (920) 746-0707 or visit www.millerartmuseum.org or find the museum on Insta @MillerArtMuseum or on Facebook at Miller Art Museum.

The Studio Door | Robert David Jinkins
Friday, March 3
4 – 5 pm
Location: Miller Art Museum | 107 S. 4th Avenue, Sturgeon Bay, WI 54235
Artist Reception | Featuring Robert David Jinkins and Lee Mothes
Friday, March 3
5:30 – 7 pm