June 28, 2023—The Miller Art Museum in downtown Sturgeon Bay is pleased to announce Christopher T Wood as its 2023 Dome House Al & Mickey Quinlan Artist in Residence. Wood will be in residence in Door County from August 1 – September 25, 2023.
The residency, now entering its third year, is administered jointly with the Quinlan/Wagner family and carries on the original intent of the Dome House, as visioned by Al Quinlan, to serve as a creative haven for living artists. The program advances the museum's mission to expand its role in education and to shape and influence the artistic development and growth of artists in the area. Milwaukee-based artist Christopher T Wood was selected from a pool of 24 applicants by the program's Artist Selection Committee. In addition to being awarded an unrestricted $500 stipend, he will receive access to time, space, and resources to advance his work at the iconic Door County structure.
"I plan to immerse myself in the local environment and the character of the Dome House. As a Pataphysician I am drawn to study that which is exceptional, and the house surely is. I will listen to the stories the Dome House has to share and represent them within the tales of the supplementary universe as depicted in my ethereal powdered graphite drawings."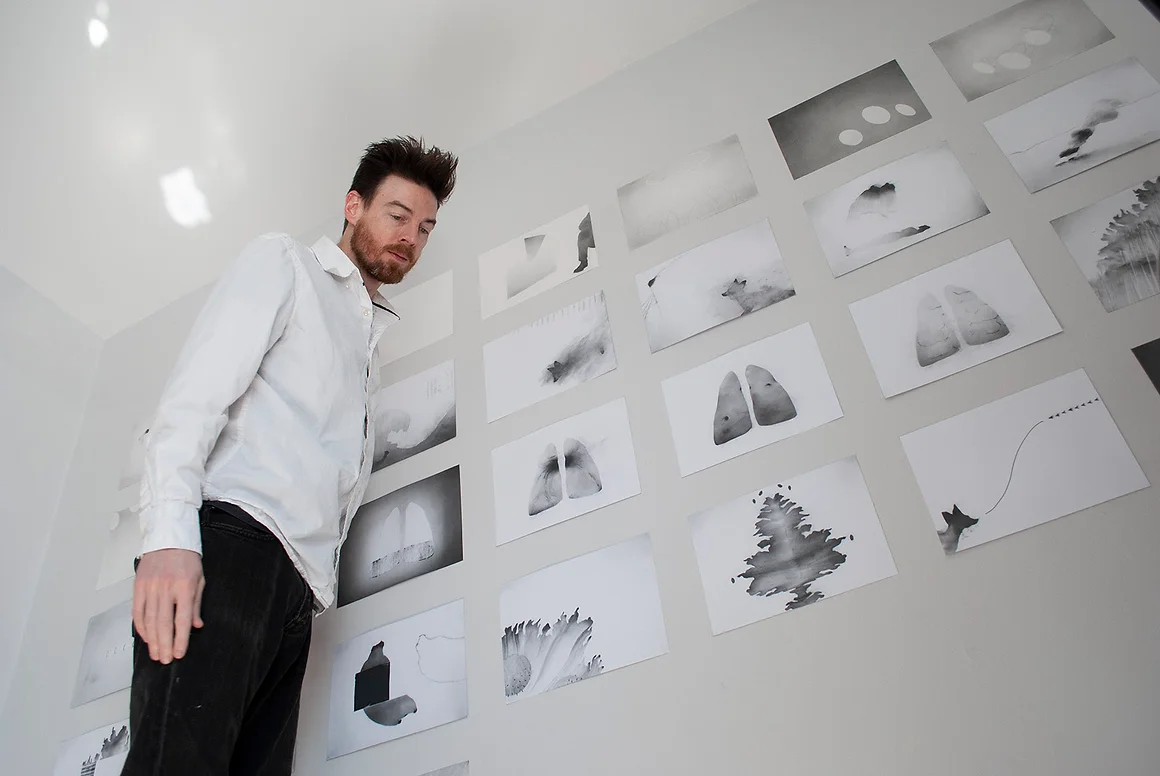 By applying unique processes Wood has developed over time, he creates drawings consisting of powdered graphite and exquisite shading that form distinct creations. He plans to draw a new piece each day that will eventually become a set of drawings, each serving as an extension of the other. The drawings may overlap, enhance or repeat to further showcase the experiences felt at that particular point in time. Wood's work has been exhibited in exhibitions around the globe.
"I have worked with powdered graphite for about ten years now, developing processes unique to my studio," says Wood. "When visitors enter my space they often stop and stare for a moment before asking, "What is this?" I delight in working in a style that my audience has difficulty pinning down—the work is regularly mistaken for watercolor, printmaking, and photography."
Wood received an MFA in Painting from Northern Illinois University in 2005 and his BFA in Visual Communication Design with a concentration in Illustration, from the University of Dayton in 2001. He has exhibited internationally and attended residencies in Iceland, Ireland, and Maryland, and was the 2022-2023 Artist In Residence at The Pfister Hotel in Milwaukee. Wood is also a Lecturer at the University of Wisconsin-Milwaukee's School of Architecture and Urban Planning, and serves as the Community Director for AIGA (American Institute of Graphic Arts) Wisconsin, a membership organization advancing design as a professional craft, strategic advantage, and vital cultural force.
The Miller Art Museum's artist residency program was first launched in 2021 with a later-than-anticipated start due to the pandemic. In spite of this, the program has quickly solidified its place in the Peninsula's cultural landscape and the impact has been deeply transformative for the three artists it has served during its infancy: Nicole Shaver (Milwaukee, WI), Amy Usdin (Minneapolis, MN) and Ariana Vaeth (Milwaukee, WI).
"I can't imagine a more significant experience. Professionally, the credibility of having a museum-sponsored residency is a milestone—and I was really impressed with the heart and leadership of the Miller Art Museum. Through this residency, I was able to clarify the narrative for an ongoing series and envision new directions for my work. It helped me think more expansively," says 2021 Resident Artist Amy Usdin (Minneapolis, MN).
"The program continues to evolve and has cultivated and engaged a network of artists in such beautiful ways," says Elizabeth Meissner-Gigstead, executive director of the Miller Art Museum. "Christopher's diverse and unique experiences make him an ideal fit for our residency program and I'm excited to share more details of the programming opportunities as they unfold in the coming weeks," Meissner-Gigstead concluded. The art museum plans to host a free introductory program for the community to meet Wood; the time and date of the event will be announced at a later date.
The application-based program invites early to mid-career level Midwest artists to Wisconsin's Door Peninsula to reside for an 8-week period at the 5,073-square-foot Dome House and allows artists to focus in the areas of creative development, fellowship, sense of place, learning, and community.
The Door County landscape has long inspired artists of all disciplines visiting or residing on the Peninsula. The Miller Art Museum's permanent collection reflects this history with the nearly 1,500 works it holds, comprised of many of Door County's most celebrated artists, past and present. Its Dome House Al & Mickey Quinlan Artist Residency seeks to further broaden this scope and allow a new generation of artists to discover and immerse themselves in the amazing creative playground that is the Door Peninsula.
2023 DOME HOUSE AL & MICKEY QUINLAN ARTIST-IN-RESIDENCE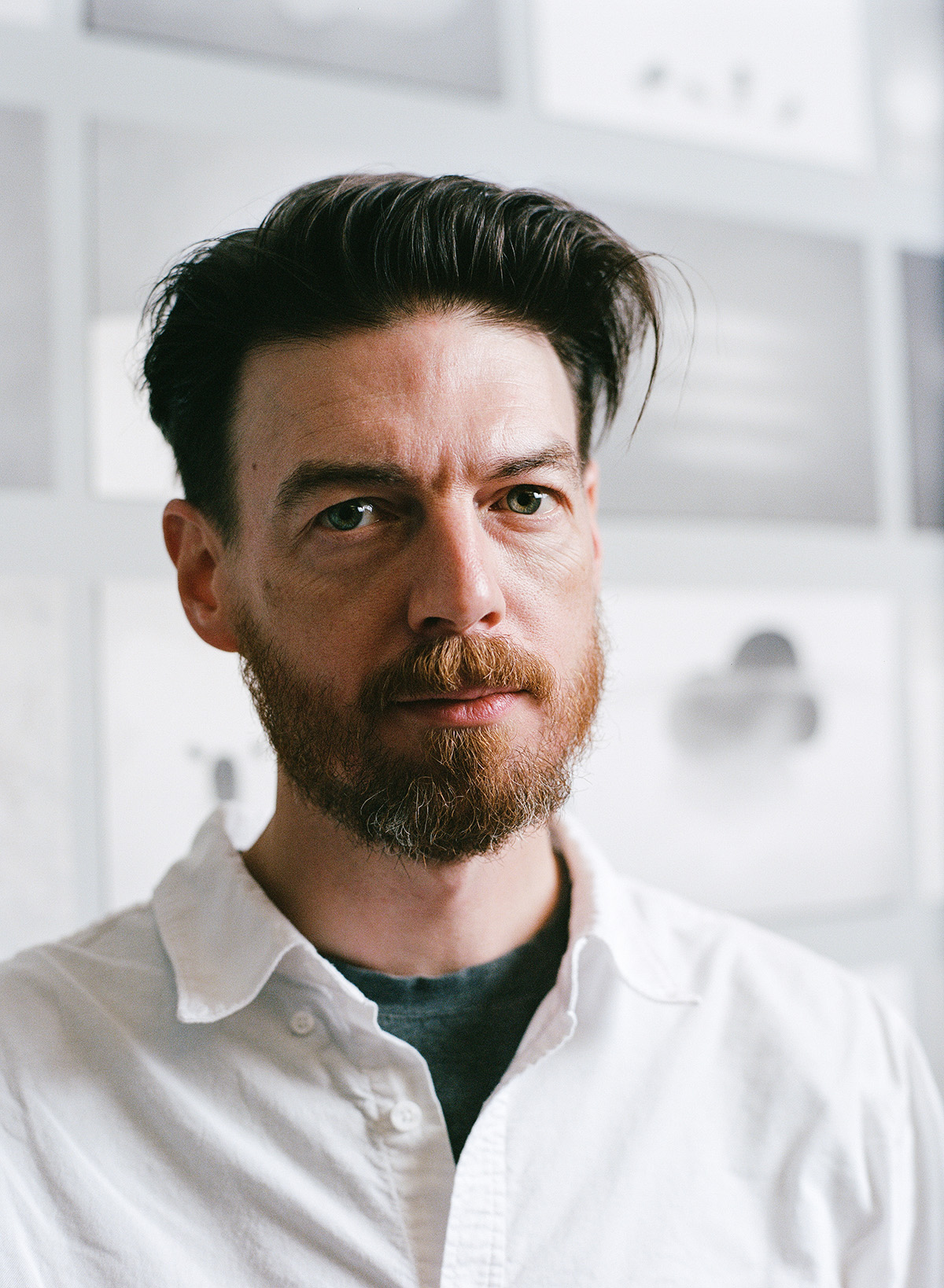 Christopher T Wood is an Artist, Designer, Educator, and 'Pataphysician living in Milwaukee after spending time in Philadelphia, Chicago, and Pittsburgh. The products of his studio are often ongoing series of works on paper, driven by a need to promote societal long-term thinking. Implementing collaborations with chance events and forces of nature, his work provides imaginary solutions to impossible problems.

He earned an MFA in Painting from Northern Illinois University and a BFA in Visual Communication Design with a focus on Illustration from Dayton University. He teaches at the University of Wisconsin-Milwaukee's Peck School of the Arts and the School of Architecture and Urban Planning, and serves on the Board of AIGA Wisconsin as the Chair of Design For Good.

Wood has taken his practice to artist residencies in Iceland, Ireland, and Maryland, and has exhibited his work internationally at institutions including The Woodmere Art Museum, The Barnes Foundation, James Oliver Gallery, Portrait Society Gallery, The Drawing Hub-Berlin, and the Association of Icelandic Visual Artists, and he regularly presents visiting artist lectures on his research.
ABOUT THE DOME HOUSE & RESIDENCY PROGRAM
Artist and printmaker Al Quinlan designed and built the Dome House in 1978—now an iconic Door County structure—with a vision for a live/work space existing in equilibrium with the surrounding natural landscape. His daughter Mary Grace Quinlan and her husband Kurt Wagner purchased and renovated the home in 2018, and, together with their family, operate it as a community space and working studio. The Al & Mickey Quinlan Artist Residency—an application-based program focused in the areas of drawing, painting, printmaking, photography—was launched in 2021 in partnership with the Miller Art Museum, and invites emerging and mid-career artists to the Peninsula to reside for an 8-week period each summer. This collaborative partnership serves the broader mission of the Dome House, which is to provide artists working in all mediums with space for creativity, contemplation, and inspiration. Learn more at domehouseart.org and follow @thedomehouse on Instagram.