July 30, 2021—The Miller Art Museum in downtown Sturgeon Bay announced today the selection of two visual artists for its inaugural year of the Dome House Al & Mickey Quinlan Artist Residency, set to kick-off later this month. The residency program, administered jointly with the Quinlan/Wagner family, seeks to re-establish the Dome House, as it was originally intended by Al Quinlan, as a creative haven for living artists and advances the museum's mission to expand its role in education and to shape and influence the artistic development and growth of artists in the area. Minnesota-based artist Amy Usdin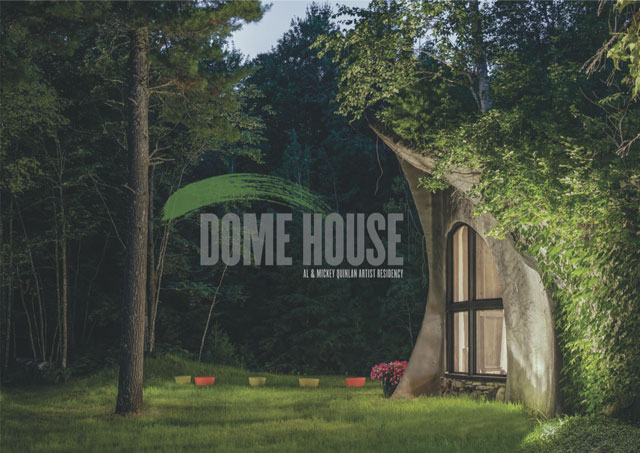 and Milwaukee-based artist Ariana Vaeth were selected from a pool of nearly 30 applicants by the program's Artist Selection Committee. In addition to being awarded an unrestricted $500 stipend, each artist will receive access to time, space and resources to advance their work at the iconic Door County structure.
"The two distinctly different visual artists exemplify what we were looking for and are reflective in some aspect of the history of the Whitefish Bay community or of Quinlan's artistic practices," says Elizabeth Meissner-Gigstead, executive director of the Miller Art Museum. "As difficult as it was to narrow the broad and diverse applicant pool, what emerged in the selection process was rather serendipitous, revealing unexpected connections to place. We're thrilled to welcome these artists to our Door County community and we look forward to sharing more details of this exciting new endeavor with the community in the coming weeks."
The application-based program invites mid-career level Midwest artists to Wisconsin's Door Peninsula to reside for a 6-week period at the 5,073-square-foot Dome House and allows artists to focus in the areas of creative development, fellowship, sense of place, learning and community.
---
2021 DOME HOUSE AL & MICKEY QUINLAN ARTISTS-IN-RESIDENCE
---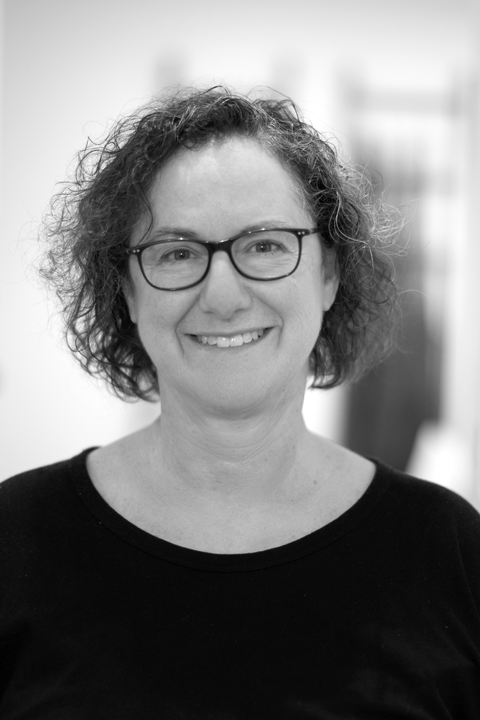 Amy Usdin is a Twin-Cities-based fiber artist. She reclaims vintage fiber nets as armatures for sculptures that speak to memory, nostalgia and the meaning of objects. She exhibits regionally and nationally with recognition including the 2019 Surface Design Award from the Surface Design Association's International Exhibition in Print and a 2020 Artist Initiative grant from the Minnesota State Arts Board. Most recently, her work has been featured as curatorial selections for online artist interviews with warp and weft magazine and through-objects.com.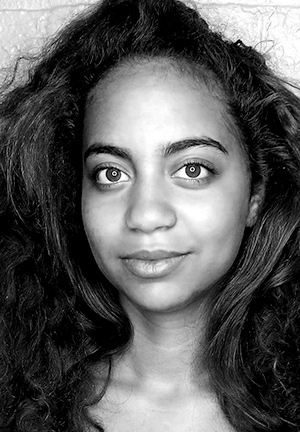 Ariana Vaeth is a Milwaukee-based artist whose work is focused on contemporary realism through the self-portrait. Raised in Baltimore, MD, the artist is a Graduate of MIAD (Milwaukee Institute of Art and Design) and fulfilled an exchange program at the Maryland Institute College of Art. Following undergrad, she completed a studio-based Artist in Residence program at her alma mater. Vaeth has shown in Milwaukee at the Portrait Society Gallery, the Charles Allis Museum, and Haggerty Museum of Art as well as Woman Made Gallery, Chicago, and the Museum of Science and Industry for 'Black Creativity.' She is a 2017 Mary L Nohl Fellow in the Emerging Artist category and was an inaugural recipient of Fellowship.art, a grant and 12-week program modeled on Gener8tor's recognized accelerator for creative entrepreneurs.
The Door County landscape has long inspired artists of all disciplines visiting or residing on the Peninsula. The Miller Art Museum's permanent collection reflects this history with the nearly 1,500 works it holds, comprised of many of Door County's most celebrated artists, past and present. Its new Dome House Al & Mickey Quinlan Artist Residency seeks to further broaden this scope and allow a new generation of artists to discover and immerse themselves in the amazing creative playground that is the Door Peninsula.